Kirk Hawkins
Founder & CEO
Before graduating from Stanford Business School in 2005 and founding ICON, Kirk flew F-16s in the U.S. Air Force and 767s for American Airlines. Prior to the USAF, he worked in both aviation and aerospace engineering most of his early career. After earning his BS in Mechanical Engineering from Clemson University, he was the Director of Engineering at an aerospace contractor before returning for his Masters in Engineering from Stanford University in 1995, specializing in manufacturing. Kirk grew up racing motocross and has been an avid sport and flying enthusiast for 25 years. He has built and flown ultralight and experimental aircraft, and has logged nearly 1000 skydives. Kirk is also a seaplane instructor pilot with hundreds of hours bush flying in Alaska. Today he is an active snowboarder, wake-boarder, and SCUBA diver, as well as a devoted member of the Big Brothers and Big Sisters of America for more than 10 years.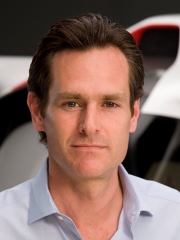 Steen Strand
Co-Founder & Chief Brand Officer
Steen Strand is a seasoned sports product entrepreneur with 14 years of hands-on operational startup experience. Steen's expertise is in product design, marketing and brand building. Early in his career he worked at IDEO, one of the world's leading design consultancies before founding Freebord, a skateboard company with a global subculture of fanatical riders. He later served as COO and Director of Product at Secara, a funded healthcare startup. Steen received his MS in Product Design from Stanford University, where he periodically instructs courses in Product Design. Steen's designs have been featured in numerous TV shows, websites and magazines, including Time, Forbes, Newsweek and Wired. He has lectured on design and business in many venues, including Stanford, Yale, MIT's Media Lab, and Xerox PARC. Prior to attending Stanford, Steen worked in finance at Lehman Brothers and co-founded Fletcher Asset Management, an early hedge fund with over $500 million in assets. He received his AB in Economics, magna cum laude, from Harvard.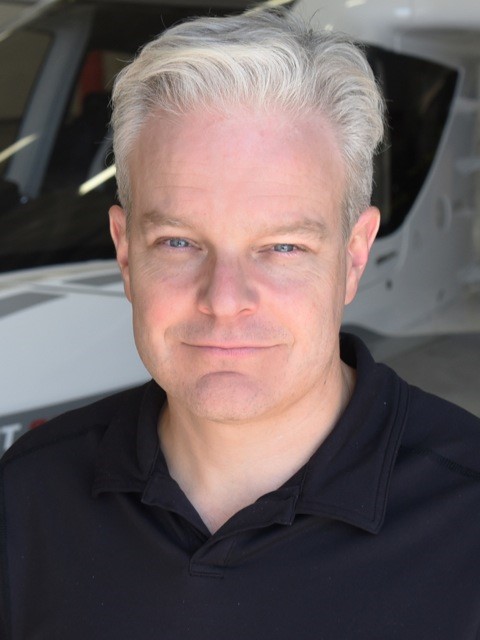 Chris Dawson
COO
Before joining ICON, Chris Dawson spent 17 years at Bombardier Recreational Products (BRP), including its 2013 IPO. He held various management positions in marketing, strategy, and business development and served most recently as Vice President and General Manager of the $3B+ Global Sales and Consumer Experience division. In this role, he was responsible for global marketing, sales, service, and distribution of the company's Ski-Doo and Lynx snowmobiles, Sea-Doo watercraft, Can-Am off-road vehicles, Can-Am Spyder roadster, as well as Evinrude outboard engines internationally. Dawson's prior roles included Vice President and General Manager of BRP's international division and Head of Strategy. From 2004 through its successful 2007 launch, Dawson oversaw the Can-Am Spyder roadster program. Prior to BRP, he held domestic and international marketing positions at Ford Motor Company and Procter & Gamble. Dawson holds a Bachelor of Commerce (Honors) from Queen's University and an MBA from INSEAD in France.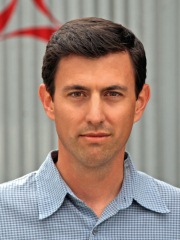 Chris King
CFO
Chris King has nearly 20 years of financial experience in a variety of organizations ranging from early stage startups to publicly traded multinational firms. After graduating from University of California, Santa Barbara, with a Bachelor of Arts in Business Economics, he spent 7 years at PricewaterhouseCoopers where he gained extensive experience in SEC reporting, initial public offerings, and mergers and acquisitions. He then served as Senior Vice President of Finance at Tandberg Television following its acquisition of GoldPocket Interactive, which he joined as Chief Financial Officer, Secretary, and Treasurer in its early stage, raising nearly $50 million in venture capital and overseeing its successful exit. King then spent several years in a variety of positions including CFO at MRV Communications, Inc., a publicly traded communications equipment company.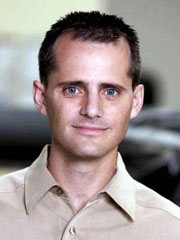 Matthew Gionta
CTO
Matthew Gionta began his aviation career while helping friends construct an experimental airplane. After earning his BS and MS in Aerospace Engineering at SUNY Buffalo, Matthew joined Burt Rutan's Scaled Composites and spent his initial six years as Project Engineer for 11 programs including three whole aircraft: Raptor, Proteus and the Williams V-Jet, the predecessor to the Eclipse 500 very light jet. During the next seven years at Scaled, Matthew served as Chief Engineer and Vice President of Engineering, responsible for the technical success of all of Scaled's programs. His team developed the world record-setting Virgin GlobalFlyer, the Ansari X-PRIZE winning SpaceShipOne, and many other air vehicles. He has overseen the design and construction of numerous other aircraft, earning the Aviation Week "Laurel Award" for bringing two new aircraft to flight in under 15 months.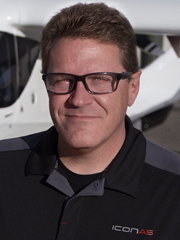 Bill James
VP of Engineering
Bill James has over 26 years of aviation industry experience, having previously served as Chief Technology Officer and Vice President of Engineering at Hawker Beechcraft Corporation. He also held executive leadership positions at Spirit AeroSystems and Airbus, and started his career at Sikorsky Aircraft developing composite airframe systems for the Comanche scout helicopter. In the last decade, Bill has led several major aircraft programs from development into production including the T6A Texan II, AT-6 Light Attack aircraft, and several King Air and Hawker jet derivatives. He holds a B.S. in Aircraft Engineering Technology from Embry-Riddle Aeronautical University and an MBA from Wichita State University.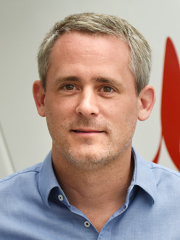 Thomas Wieners
VP of Manufacturing
Thomas Wieners joined ICON following eight years at Bombardier Recreational Products (BRP) in operations roles that culminated with his overseeing the construction and operation of a 1,300-employee, $100M CAD greenfield production facility in Queretaro, Mexico. He began his career at Audi AG, and then spent five years at DaimlerChrysler AG in various quality and manufacturing management roles. He studied Mechanical Engineering at Heilbronn University and holds a Diplom-Betriebswirt in General Management and Business Administration from Cologne University of Applied Sciences.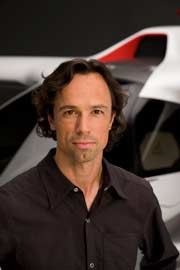 Klaus Tritschler
VP of Design
Klaus Tritschler has over 16 years of experience in premium design, ranging from aircraft and yachts to powersports. Before joining ICON, Klaus was an integral part of the creative leadership at BMW Group DesignworksUSA, which was voted the most innovative company in design by Fast Company Magazine 2010. As Creative Director, he collaborated with some of their largest global transportation design clients, including BMW Motorrad, executive jets and luxury yachts. After spending one year at the BMW Headquarters in Munich designing the award winning F800S and ST, he led his team in developing strategy and quality design solutions resulting in several prestigious design awards from projects such as the Embraer Phenom 100 and 300 jets. Klaus received his BA in Industrial Design from the University of Wuppertal, Germany, in 1993 and began his design career at Johnson Controls' Automotive Division before moving to California in 1994. Klaus is both an avid motorcycle rider and outdoor enthusiast.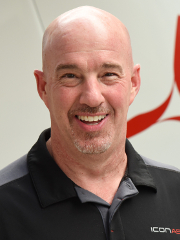 Craig Bowers
VP of Sales
Craig Bowers began his aviation career in the United States Marine Corps flying the A-6E Intruder and F/A-18 Hornet aircraft. Following his initial fleet tour, Craig was selected to attend the U.S. Naval Test Pilot School, after which he served as a test pilot on the T-45 hi-alpha/spin-test program and as an Instructor Test Pilot. Following his active duty military service, he flew for UPS as a check airman on the Boeing 757/767 fleet, earning the Aviation Week "Laurel Award" for his work in developmental testing of ADS-B technology. He received his BS in Mechanical Engineering from Georgia Tech and MS degree in Aviation Systems from UTSI. He is an active pilot with over 3000 flight hours in 40 different aircraft types and 300 carrier landings. Outside of aircraft sales, Craig is an active NCAA men's lacrosse referee.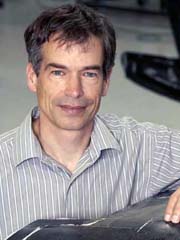 Jon Karkow
Engineering Fellow
Jon Karkow spent 21 years in aircraft development at Burt Rutan's Scaled Composites and over that time rightfully earned the reputation as the most accomplished aeronautical engineer and project engineer in the history of Scaled. He led more than 20 aircraft programs and five complete airplanes including the record-breaking, around-the-world Virgin GlobalFlyer that won him a 2006 Aeronautics Laureate Award from Aviation Week & Space Technology. Most recently, he served as the Technical Program Manager for Richard Branson's commercial space program SpaceShipTwo. A licensed airframe and powerplant mechanic, Jon received a BS in Physics at Kenyon College and a BS in Aeronautical Engineering at Rensselaer Polytechnic Institute. He is an active pilot and experimental test pilot with instrument, multi-engine, seaplane, helicopter, and glider ratings.